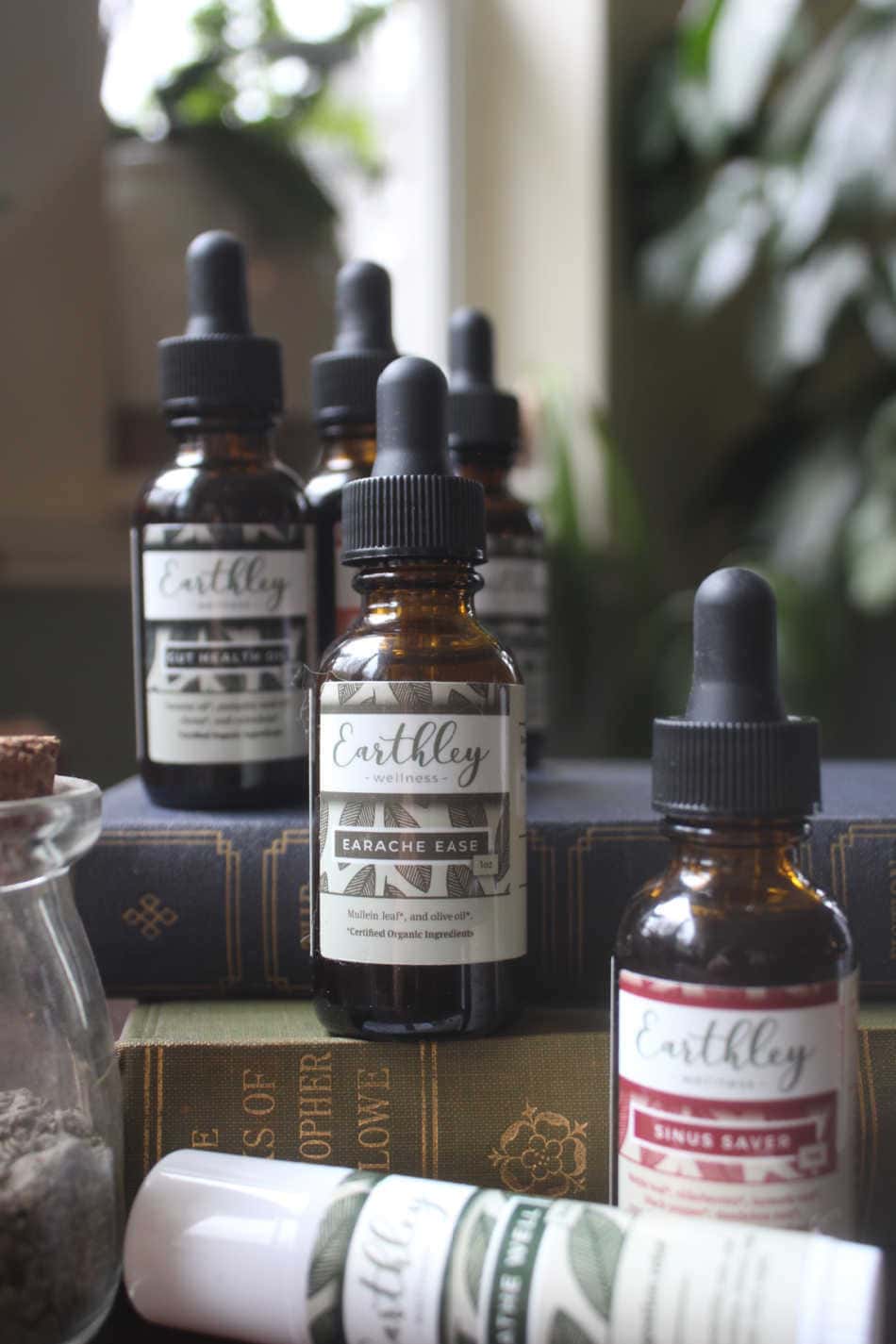 This post is sponsored by Earthley Wellness
As an herbalist, I make the types of herbal preparations I know my family and I will need each season. However, there are times when purchasing pre-made herbal preparations can come in handy. No worries if you're looking to stock your spring herbal medicine cabinet but are not interested in DIYing the entire thing. Today, I'm sharing how you can assemble a spring natural medicine cabinet with no DIY involved! Keep reading to find out how!
3 Steps To Creating a Spring Natural Medicine Cabinet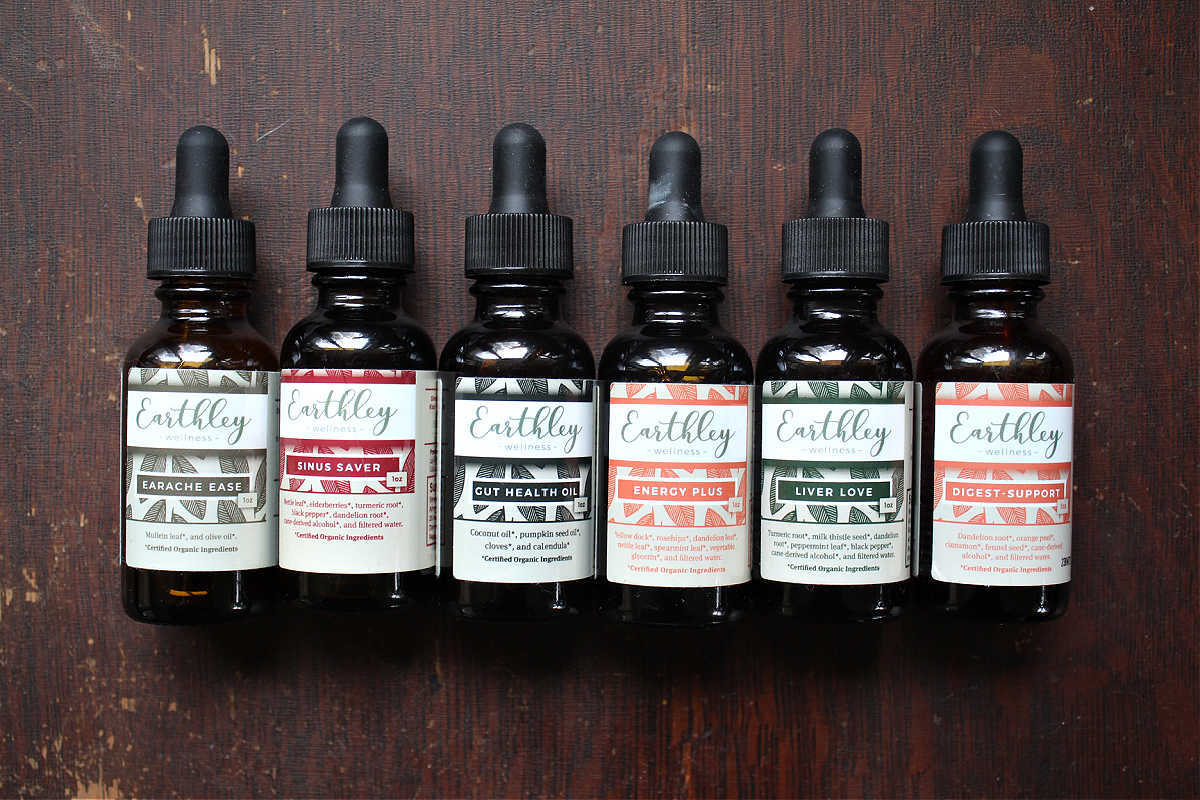 Creating a spring natural medicine cabinet is easy. All it takes is to follow three simple steps. Let's take a look at each of them below.
First, Stock your Spring Natural Medicine Cabinet for Common Spring Ailments
Okay, so before you can stock your natural medicine cabinet with natural products and herbal preparations, you must first decide WHAT you're stocking it for – as in, what ailments you commonly face during spring.
Once you've answered that question, you can then stock your natural medicine cabinet with pre-made products that can help you face those ailments when they come your way.
While seasonal ailments will vary for each of us, below are some common things many people deal with in the spring.
Spring allergies – think itchy eyes, runny and stuffy nose, sneezing, etc.
Sinus infections
Sunburn
Bug bites
Pink eye or other eye irritations
Strep throat
Respiratory viruses, such as the common cold and flu
In addition to these common seasonal ailments, spring is a great time to focus on gallbladder and liver health. Also, as we move from eating heavier foods that are more common during the colder months to lighter foods (often raw) as the weather warms, our gut health can sometimes use some support during that transition. 
Lastly, ask yourself what other issues you and your family often face in spring. This will be different for all of us depending on where we live and our current state of health, but it's something to consider and prepare for before stocking your spring natural medicine cabinet.
Second, Purchase Pre-Made Herbal Preparations for your Spring Natural Medicine Cabinet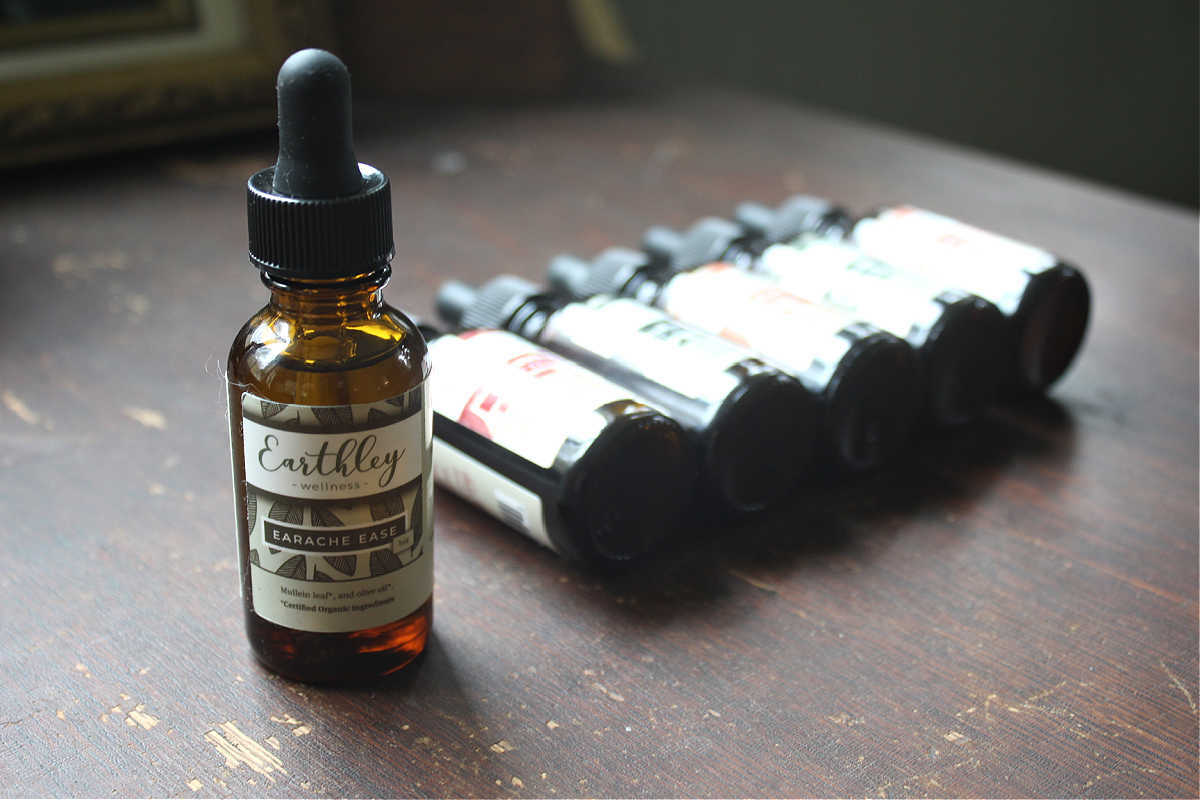 Once you know what types of ailments and conditions you need to prepare for come spring, the next step is purchasing natural products and pre-made herbal preparations to stock your natural medicine cabinet.
Earthley is one of my favorite online shops for high-quality pre-made herbal preparations. Not only do they have a wide variety of products, but their products are affordable and well-formulated.
Regarding stocking your spring natural medicine cabinet, here are my top Earthley picks for common issues that arise in spring. 
All-Purpose Salve Stick 
An all-purpose salve is an ideal thing to have on hand for the many bumps, scrapes, and scratches that are bound to come when you start spending more time outside as the weather warms up. I like to keep one of these in my natural medicine cabinet and another in my purse when I'm on-the-go!
Get your All Purpose Salve Stick here! – $5.49 – $14.99
Black Drawing Salve Stick
As you spend time outside, you may find yourself with splinters, bites, or stings that could benefit from the magic that black drawing salve can work on embedded and irritating objects. This is a must for putting on wounds that could benefit from drawing out things stuck in the skin and neutralizing toxins, non-life-threatening poisons, and venoms.
Get your Black Drawing Salve Stick here! – $5.49 – $14.99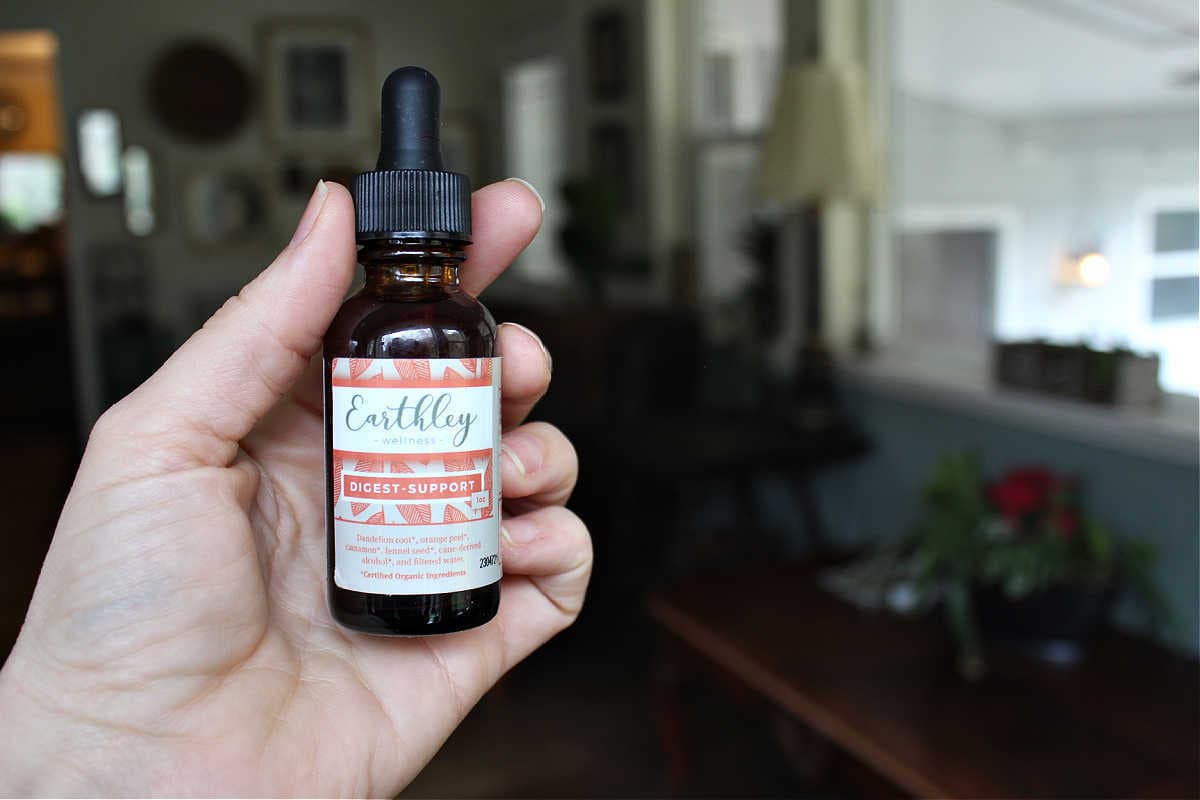 Earache Ease Oil 
With more time spent outdoors in spring, windy spring days can often lead to ear pain. Also, just because it's spring doesn't mean Cold and Flu Season is over, and with spring colds comes ear congestion, pain, and stagnant fluid. Having some herbal ear oil on hand can help to reduce inflammation and ease pain!
Get your Earache Ease Oil here! – $11.99
Sinus Saver Tincture
With spring comes allergy season for many. Whether it's the pollinating flowers, grasses, or trees, there always seems to be something irritating our sinuses. Thankfully, this inflammation-modulating tincture blend can help prepare your body to stay calmer when allergens irritate you or at least ease the flair-ups when they do happen.
Get your Sinus Saver Tincture here! – $11.99 – $25.99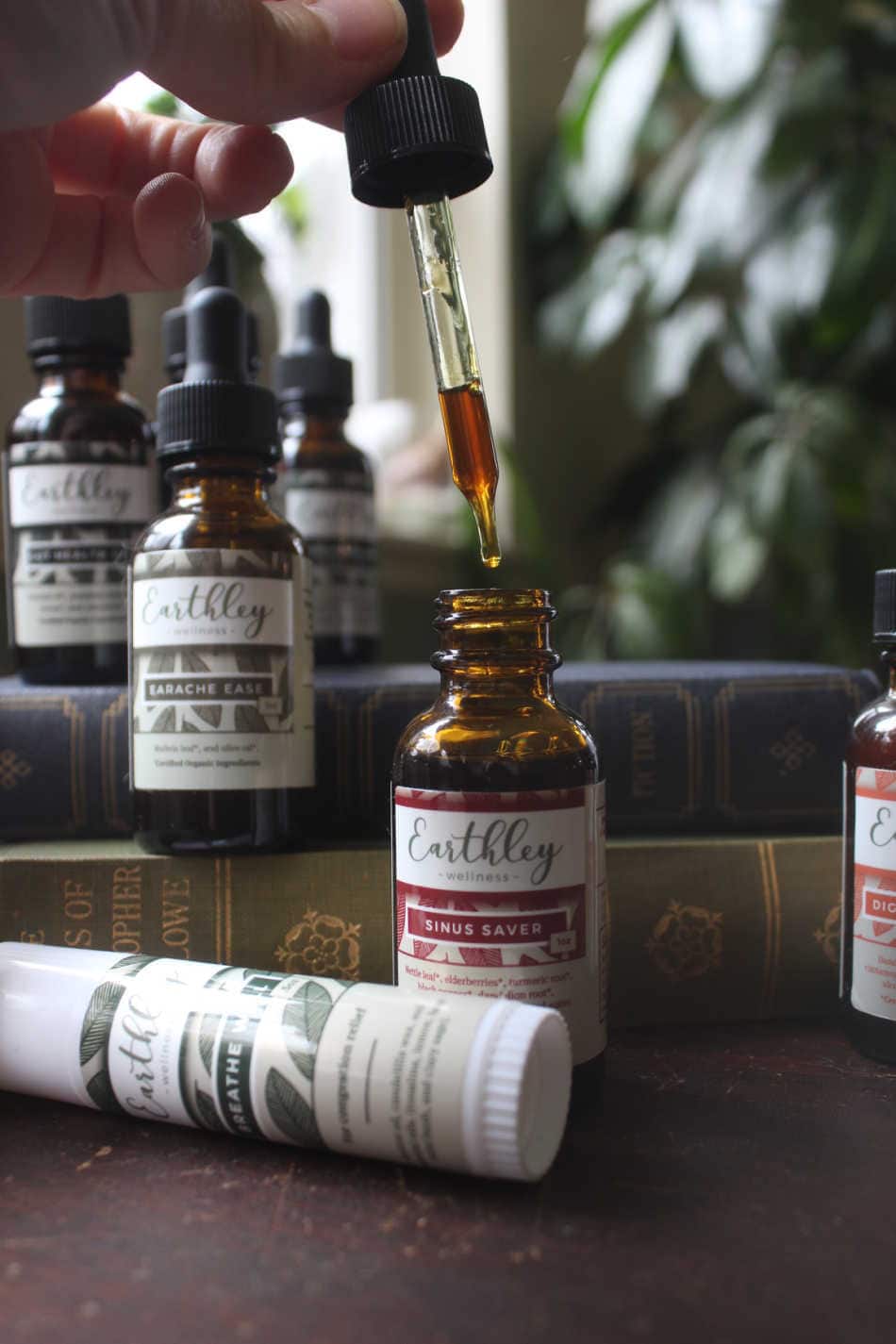 Breathe Well Salve
Speaking of Cold and Flu Season and spring allergies, having some of this congestion-relieving salve on hand can seriously help you feel better when your nose feels all stopped up! It's a must-have. (Psst, it helps ease the itch of bug bites too!)
Get your Breathe Well Salve here! – $6.99
Energy Plus Glycerite 
The earth and our energy are rising in spring, so why not support the body with herbal vitamins and minerals? This herbal glycerite contains vitamin and mineral-rich herbs that will help give your body the nutritional support it needs as you wake up from your winter rest. Feeling a bit slow or sluggish one day, add some drops directly on your tongue, in a smoothie, or in a bit of water to give yourself a nice gentle boost.
Get your Energy Plus Glycerite here! – $11.99 – $25.99
Digest-Support Tincture
Speaking of nutritional support, in spring, we often shift our diets from the heavier cooked meals of winter to the lighter, usually raw food meals of spring, and this can be a transition for our guts. This digestion-supportive tincture blend is a great way to ease any discomfort or digestive trouble that comes your way during this transition period, especially if you're incorporating more raw foods into your diet, as it's complete with bitter herbs to stimulate gastric juices and get digestion going as well as carminative botanicals that help to expel gas and ease any cramping that can sometimes occur.
Get your Digest-Support Tincture here! – $11.99 – $25.99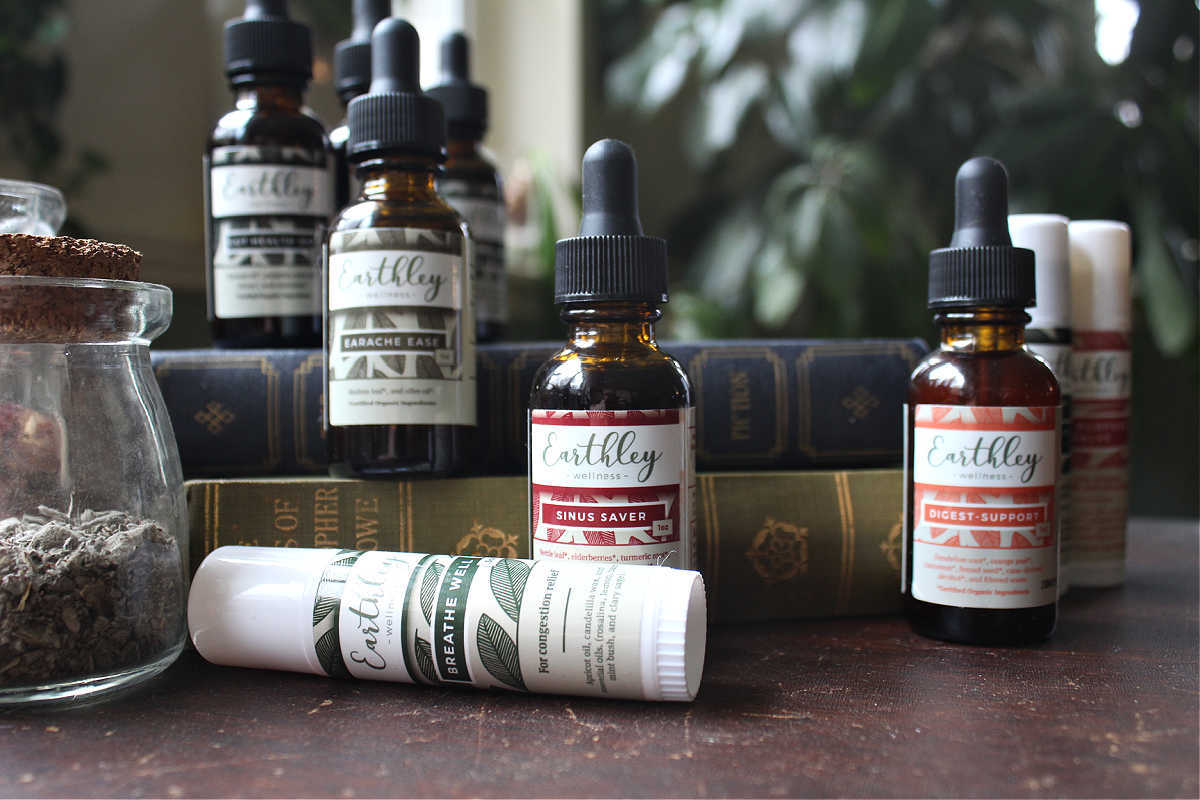 Liver Love Tincture 
Spring is the season for gallbladder and liver support, which means embracing herbal bitters and other herbs that help keep the liver functioning at its best. This formula is full of liver tonics, stimulants, and cleansers that can help tone and strengthen one of the most essential organs in the body!
Get your Liver Love Tincture here! – $11.99 – $25.99
Gut Health Oil
As those in my seasonal herbalism membership, Herb Folk, already know, spring is THE season for parasite cleanses, and my friend, this gut health oil is an excellent natural way to support your body in ridding itself of any little critters hanging out inside of it that you don't want there. Infused with vermifuge botanicals, it can help make the digestive tract an unwelcome place for parasites. (And it tastes great too!)
Get your Gut Health Oil here! – $11.99 – $25.99
Sun Soothe After-Sun Lotion
It's easy to get excited about being outdoors as the weather begins to warm up and the sun shines its warm face on you. It's also easy to get a sunburn as well after months of little sun exposure! While protecting your skin in the early spring is a step in the right direction, if you do happen to find yourself with a little more sun than you expected, this after-sun lotion can help ease the pain and nourish the skin so it can recover quickly!
Get your Sun Soothe After-Sun Lotion here! – $9.99 – $17.99
Okay, now that you know my top Earthley picks for the spring natural medicine cabinet, let's look at the last step you need to follow to make these herbal products work for you!
Third, Create A Spring Wellness Plan to Keep in your Spring Natural Medicine Cabinet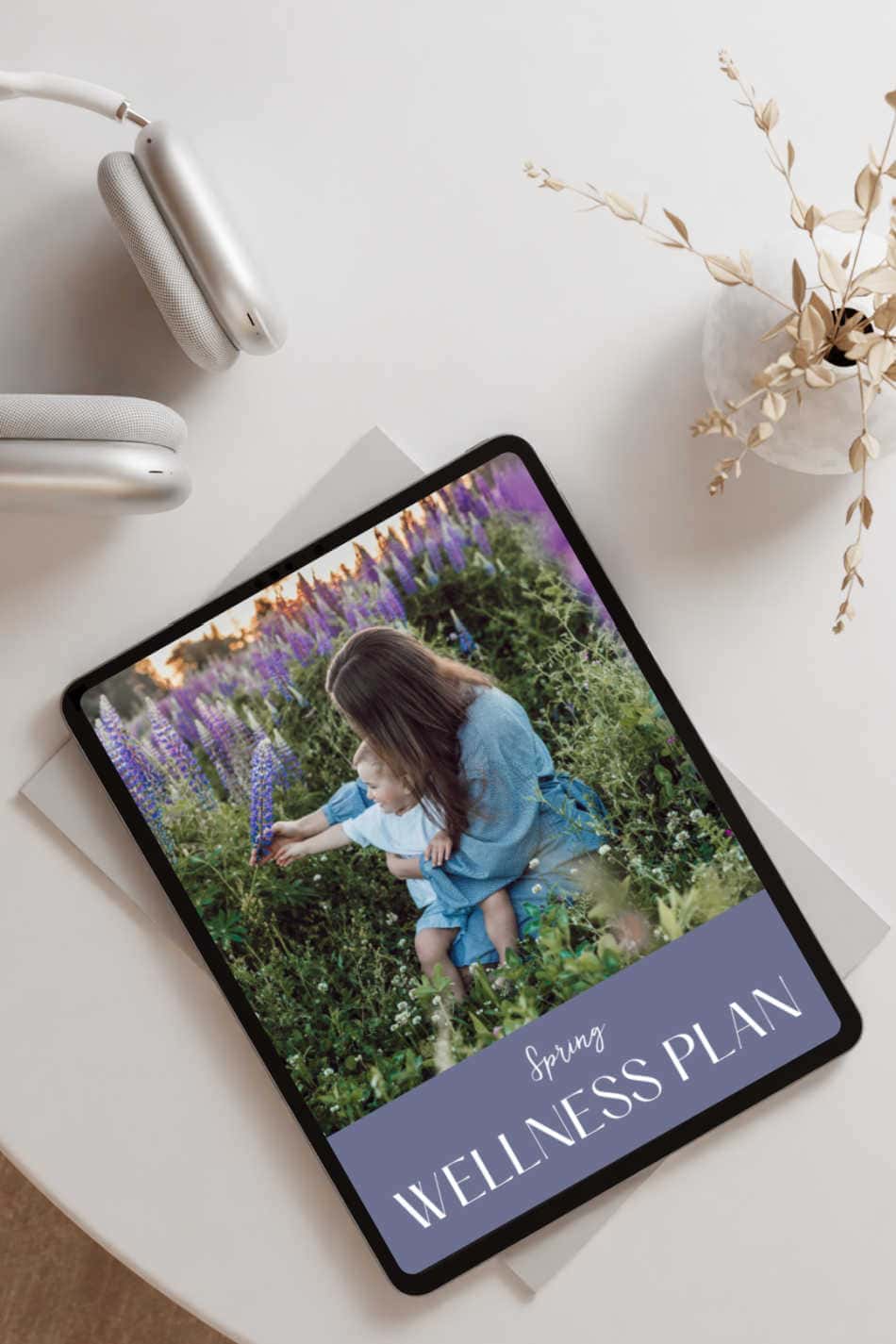 The last thing you want to have on hand is a spring wellness plan. This little guide will be kept in your natural medicine cabinet that will walk you through exactly what to do, when to do it, what natural products to use, and how much and how often to use them. This way, when you're not feeling your best, you don't have to think about what to use and how to use it. You simply pull out your guide and follow the steps. Easy peasy.
You can write your wellness plan inside a little booklet, print it on a piece of paper and tap it inside your natural medicine cabinet, or keep it on your phone's Notes app. Do what works best for you!
Here are some things to include in your spring wellness plan.
Type of ailment and its associated symptoms
Product(s) or herbal preparation(s) to use
Product/preparation dosage and frequency 
I've created one of these for the Earthley products mentioned above and included ways to use each of the above products in multiple ways (some of which may surprise you). You can download it for free by entering your name and preferred email in the form below. Feel free to use this guide along with the abovementioned products or add more products as needed.
Alright, friends! I hope you're now inspired to get to work stocking your spring medicine cabinet with natural products and herbal preparations to help your body be its healthiest this season!
Be sure to download your free Spring Wellness Plan above and check out Earthley's amazing line of products for all your spring wellness needs!
Love and light,
Meagan