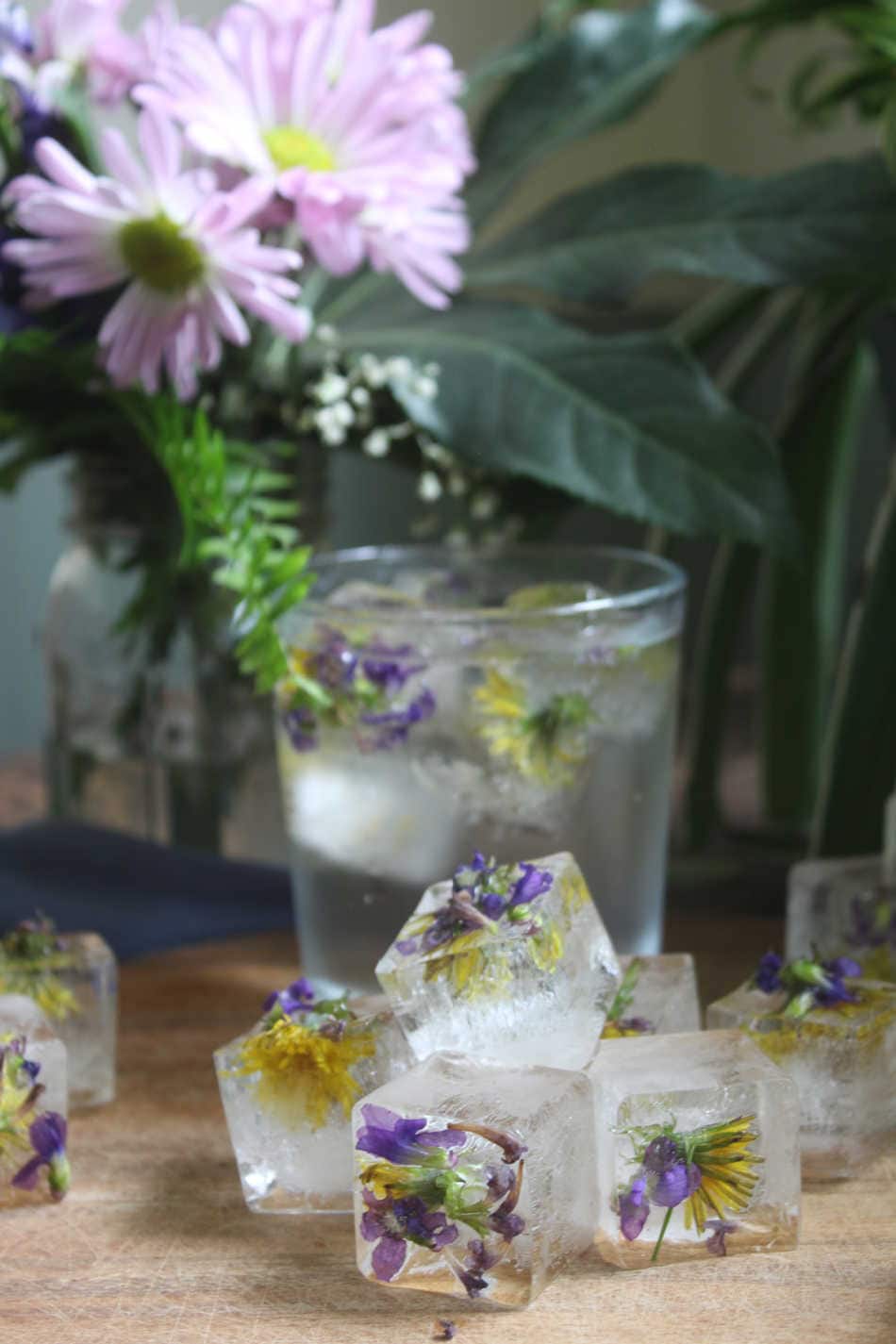 If you ask me, plain ole' water is pretty dull and boring. If I'm going to drink water during the day, and I normally do, I'm going to need something fun. Something tasty. Something exciting! This is where flower ice cubes come in handy. Flower ice cubes not only make my drinks a bit prettier but, sometimes, give them a bit more flavor as well. Not only that, but they have a lot of different uses beyond water. Add them to your botanical cocktails and mocktails, add them to party punch, use them as decorative props for photos, and more!
In this article, I'm going to walk you through the steps of choosing edible flowers for your flower ice cubes, how to make them, and some fun ways to use them.
How To Make Flower Iced Cubes (And How To Keep the Flowers From All Floating To The Top!)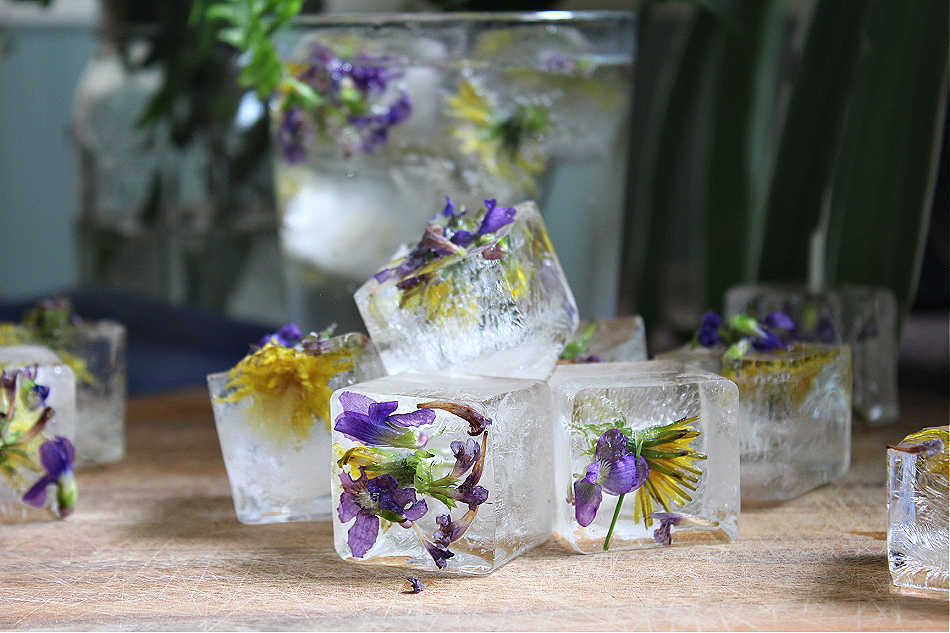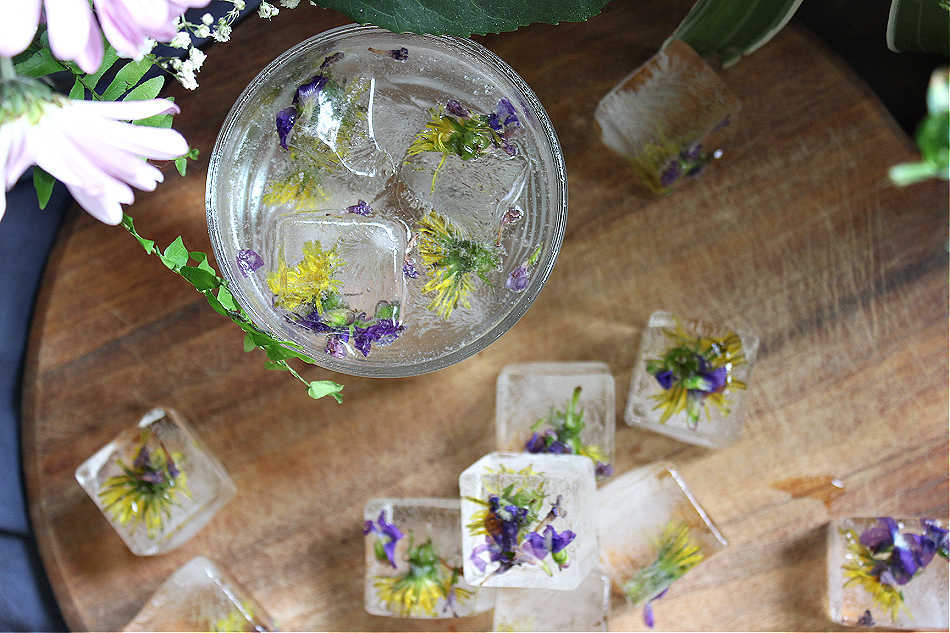 Flower ice cubes are super easy to make, and it is possible to capture the flowers inside the cube of ice instead of having them all float to the top.
You'll need:
Directions:
Pour ice cube molds 1/2 full of water.
Place flower(s) in water and freeze for 4 hours.
Remove from the freezer. Top off the ice cubes with more water and return to the freezer for 8 more hours.
Remove the flower ice cubes from the molds and enjoy!
You can also do this filling and freezing 3 times if you really want to layer the flowers in your ice cubes! CLICK HERE to see step-by-step photos of making herbal ice cubes here.
Okay, so now that you know HOW to make flower ice cubes as well as some ways to use them, let's look at some edible flowers you can use so you can give this fun DIY a try for yourself.
15 Edible Flowers for Your Flower Ice Cubes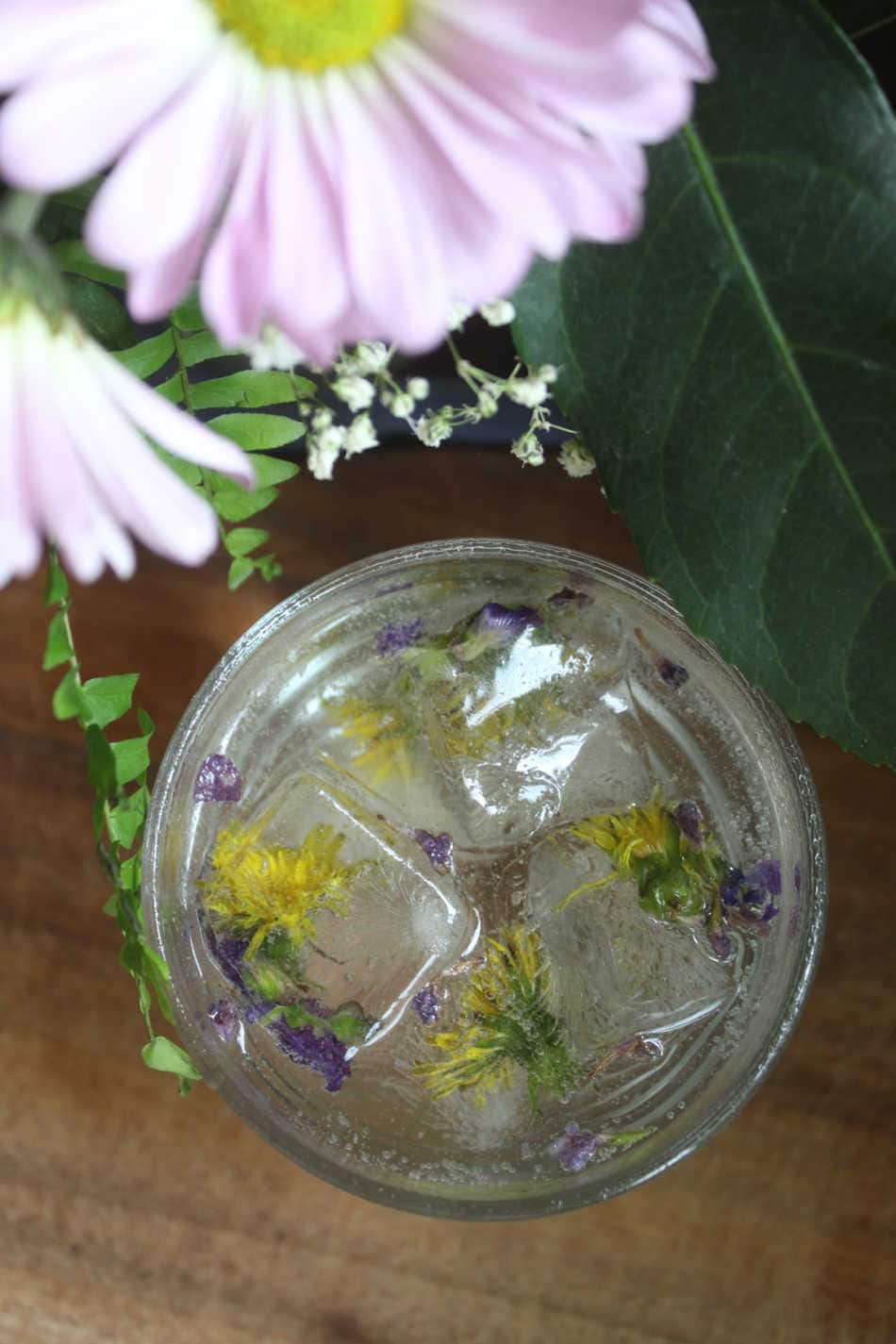 While there are many edible flowers that can be used in your flower ice cubes, here are 15 examples below:
Rose petals
Lavender
Hibiscus
Chrysanthemum
Marigold
Nasturtium
Pansies
Violets
Dandelions
Calendula
Elderflowers
Jasmine
Lilac
Borage
Cornflowers
When using edible flowers, it is important to ensure that they are organic, pesticide-free, and have not been treated with any harmful chemicals. It's also a good idea to do some research on the specific flowers you plan to use, as some flowers may have toxic parts, and some may cause allergic reactions in some individuals.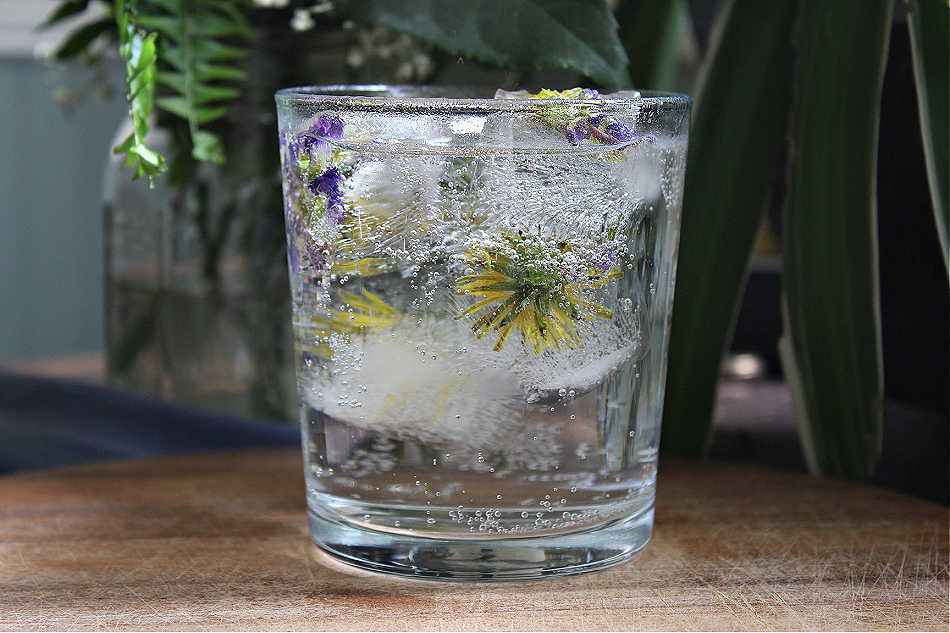 Alright, friends! I hope you give this botanical DIY a try sometime this spring! These flower ice cubes sure do help to level up a drink!
Have you ever made flower ice cubes? Which flowers did you use, and how did you use the ice cubes?